Valentine's Day Sales
Description
High Low Beam Spider Motorcycle Headlight
Epiccross™ unique Spider Design 5.75 LED Motorcycle Headlight for Motocycle with built-in EMC to avoid flicker issue. Using super bright cree chips LEDs with Low Beam 2000LM and High Beam 3500LM. And also the Diecast aluminum housing the 5.75-inch Spider Headlight for the motorcycle will not be damaged easily.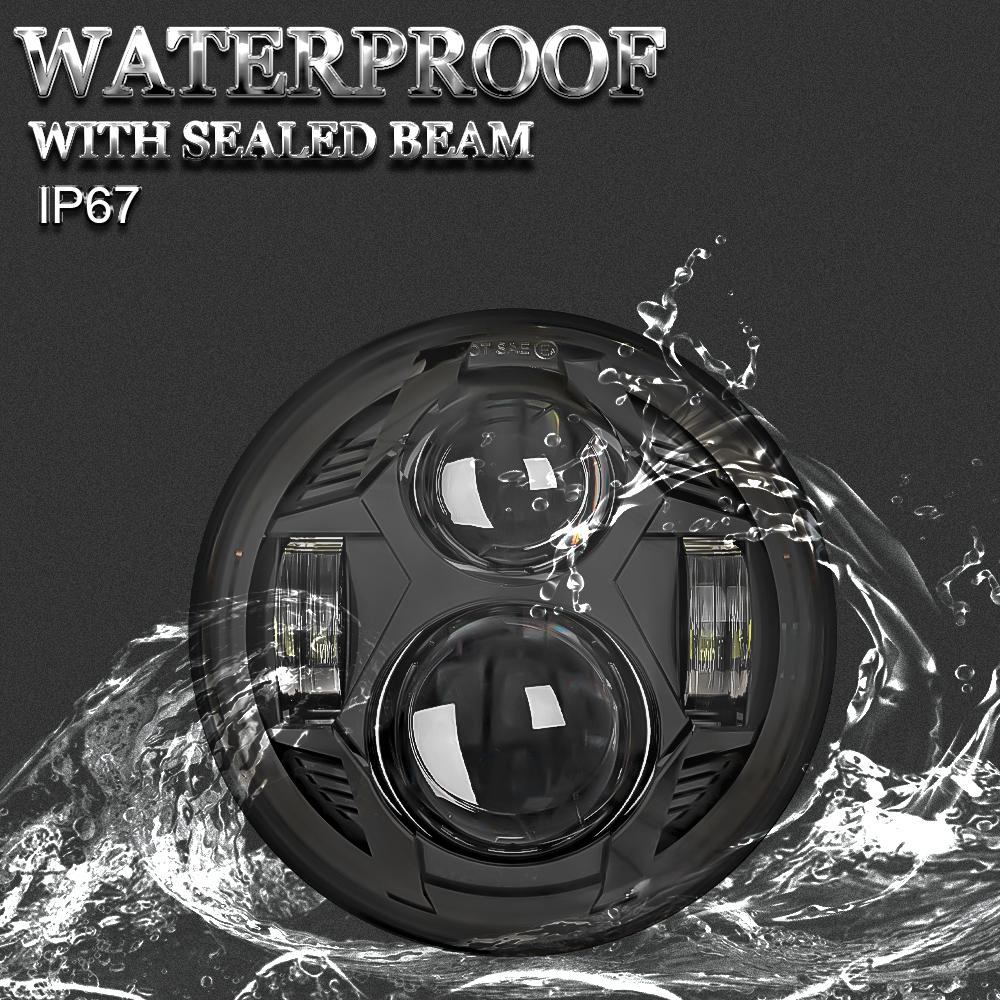 *High Performance Motorcycle Headlight
Super bright with Low Beam 2000LM and High Beam 3500LM.
Low Power Consumption.
Low Voltage Protection, High precision Constant Current Driver Chip.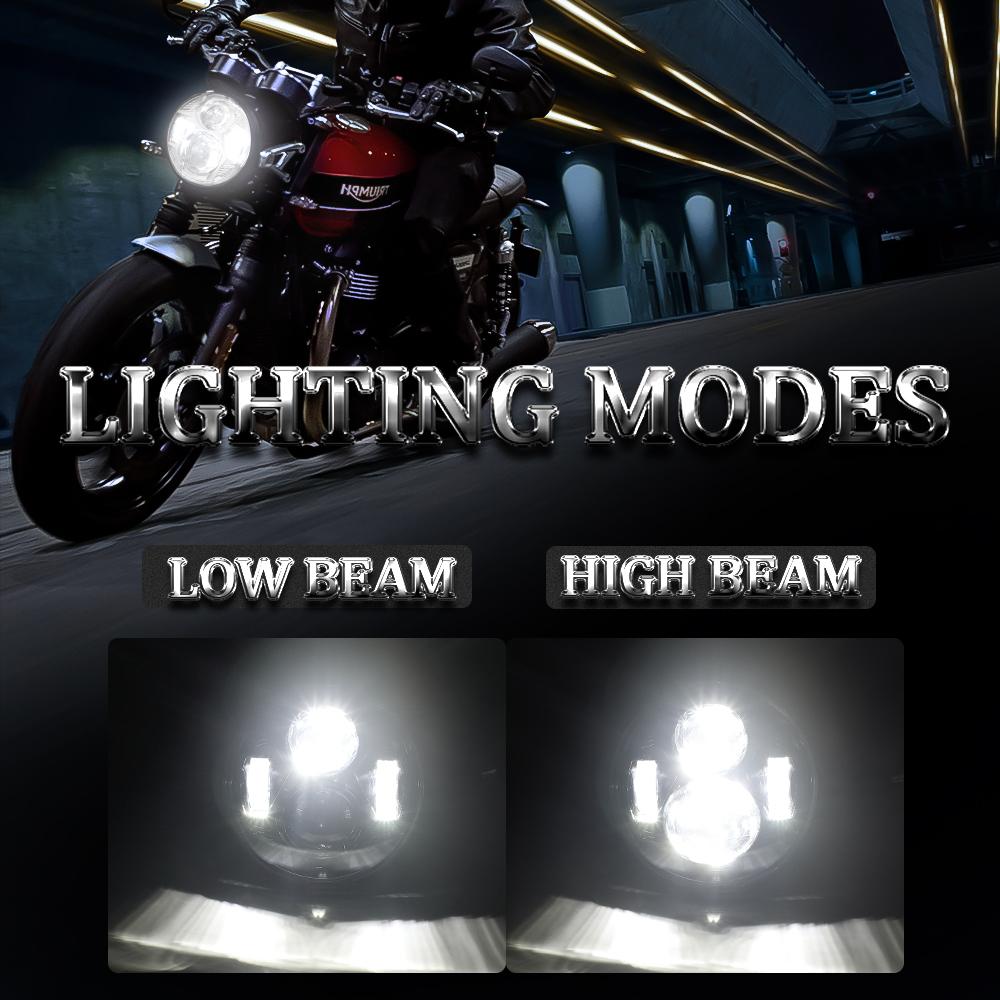 *Light Modes
*Unique Breathing Hole
How to remove the moisture or water inside the lights?
Remove the waterproof valve from back of headlights
Light on the lamp for 1-3 hours
Put the valve back until the inside air out
Please do not forget to well keep the ventilation breather cap and re-install it after the moisture or water in the headlight disappear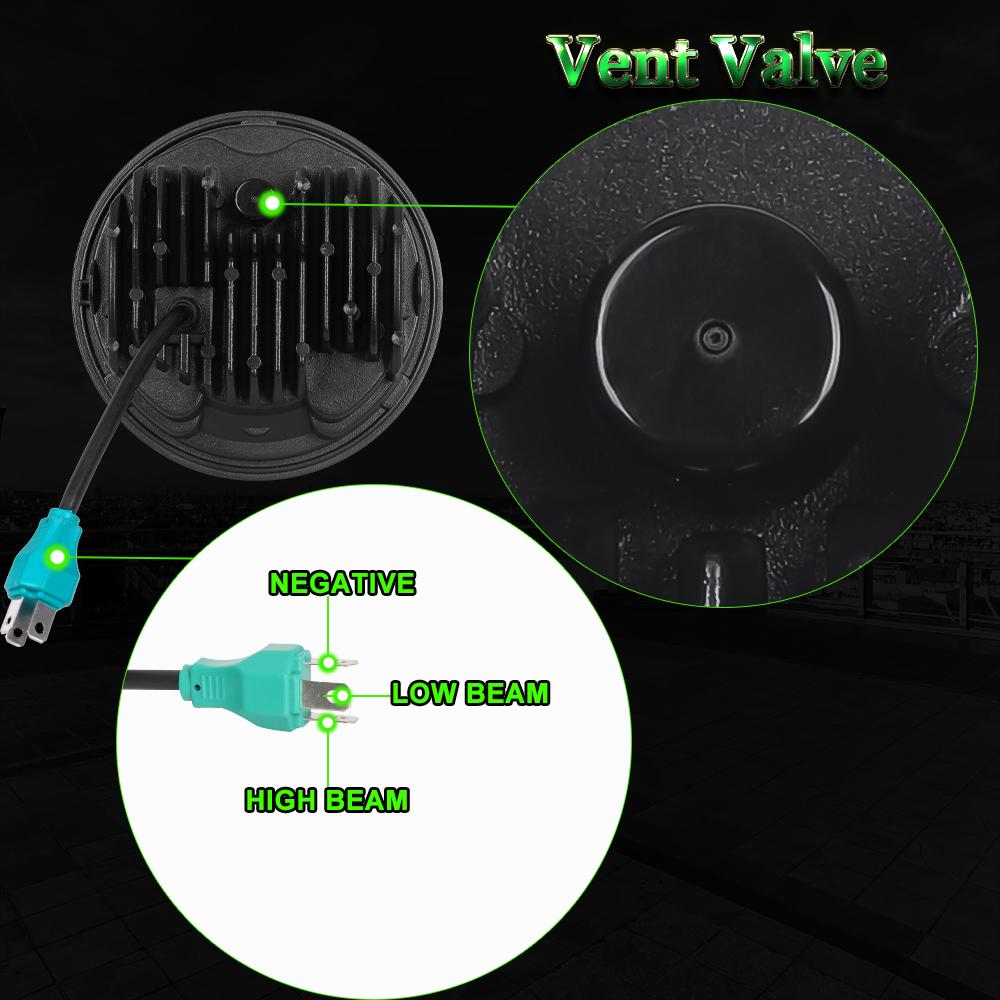 *DOT Aprroved
Legal on the road,easy Installation.
The Tail Light flicker-proof, shock-proof, waterproof (IP67)
Over 50000 hrs lifespan, capable for long time working.
*Plug and play. Easy to install.
Plug and play
Usually Installation finished within about 15 minutes
Cool appearance
Strong brightness
*Wide Fitment
Fit for any motorcycle with 5.75 LED Motorcycle Headlight.
compatible with harley dyna, low rider, wide glide, sportster, super glide, super low, nightster, sreet bob, forty eight, iron 883, seventy two, cvo breakout, softail and so on.
Please check out more details about fitment.
*Why Choose Epiccross Motorcycle Headlight?
Plug and play
Unique Spider Design
Built-in EMC to avoid flicker issue.
Super Bright with Faster On/Off Response Time for Driving Safety.
Sturdy housing and super bright lighting
Low Voltage Protection, High precision Constant Current Driver Chip.
*For Epiccross's Customer
If you are encountered following situation:
Do not fit for your vehicle.
Get foggy or light beam go out.
Defective lights or broken lights.
Missing some accessories or parts.
Causes fault code, trouble code, flicker or hyper flash.
JUST FIND ORDERS DETAILS AND REACH OUT TO SELLER
*Shop with Confidence
Not fit for your Motorcycle. Please return it back to us.
Cause fault code, flicker, moisture inside the light. Please contact us for solution.
Defective or light bulbs go out. We will send you new replacement.
Any problem with Epiccross lights, just feel free to contact us!
12 months warranty
FITMENT
06-'11 VRSCD and VRSCDX,
'15-later XG,
'04-later XL,
'09-'13 XR,
'91-later Dyna (except FLD and '91-'05 FXDWG),
'84-'99 FLSTS and FXSTS,
'08-'11 FLSTSB,
'05-'06 FLSTSC,
'10-12 FLSTSE,
'00-later FXCW, FXCWC, FXS, FXSB, FXSBSE, FXST, FXSTB, FXSTC and FXSTD models.
DO NOT FIT FOR
1998-1999 Road King, 2002 Road King, 2008 HD Road King, 2009 Road King Classic, 2011 Road King, 2014 Road King, 2016 Road King
1998 HD Dyna, 2007 Dyna Street Bob, 2012 Dyna switchback, 2015 Dyna Street Bob
2007-2008 Street Glide
2003 Electra Glide, 2008 Electra Glide
1995 Fatboy Flstf, 2000-2001 Fatboy, 2011 Fatboy Lo
1997 Sportster, 2002 Sportster, 2000 Sportster 883, 2003 Sportster 883, 2014 Sportster, 2018 Sportster 883, 2019 Sportster 48
2007 FXDB, 2011 Trike, 2017 Iron 883, 1994 FLH, 2009 XL1200, 2009 Nighter 1200, 2004 Deuce, 2007 V Rod, 2015 V Rod night special, 2000 HD EGUC, 2009 Softail Heritage, 2013 FLHTC Electra Glide Classic, 2011 1200 Custom low rider, 2017 Iron 883, 2020 iron 1200
Indian scout, 2001 Suzuki Intruder VS800, 2002 Honda Shadow Spirit 750, 2006 Honda Shadow Aero, 1999 Honda Shadow 1100 Aero, Shadow VT750DC
Some models require Vibration Damper P/N 67700059 or Housing Kit P/N 67700093
TECH SPECS
Voltage: 9-16V
Waterproof: IP67
Lifespan: More than 80,000 hours
Material: Diecast aluminum housing
Qty of LED: 3pcs x 12W LED + 1pcs x 15W LED
Color Temperature: 6000K-6500K/White
Lumens: 2000LM for low beam; 3500LM for high beam
Power: 51W@High Beam, 36W@Low Beam
WHAT'S INCLUDE
1pcs 5.75 LED Motorcycle Headlight