Valentine's Day Sales
Description
30W-300W Sigle Row LED Light Bar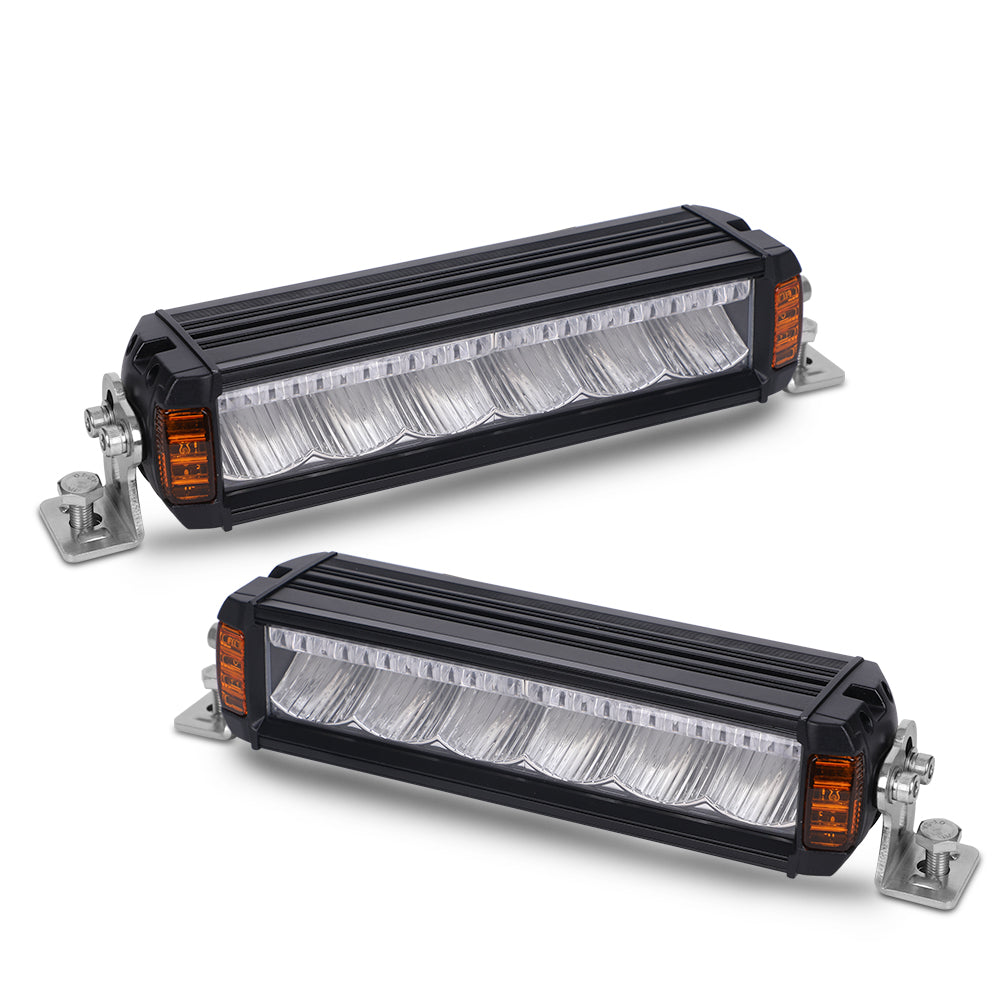 Why Choose Epiccross™ Single Row LED Light Bar?
●12 months warranty.
●Multi sizes for you.
●DRL; Amber Turn Signal.
●CREE led chips combo beam design
●Thicker housing, better heat dissipation.
●High luminous flux, high energy efficiency.
●Built-in EMC, anti-electromagnetic interfere.
●Perfect paint coat of housing, high-end look.
●Made as refractive reflector, omni bearing irradiation, no dark area.
●Three cables, one for spot beam, one for flood beam, one is negative.
●No need to select spot beam or flood beam, this is upgraded combo beam.
●Easy to install, reinforced, antiskid and adjustable angle Stainless Steel Bracket.
●Appropriate combination of spot beam and flood beam for widespread and long-distance illumination.
FITMENT
●for ATV, Project vehicle, off road, 4x4, mining vehicle, heavy equipment, for Truck, for Jeep, etc
TECH SPECS
●IP Rate: IP67
●Voltage: 10V-30V
●Lumen: 10800LM
●Defect Rate: <0.2%
●Lifespan: >60,000 hours
●Material: Die-cast aluminum housing
●Light Color: Cool White; Amber Turn Signal
●Inch: 7"/12"/17"/22"/27"/32"/37"/42"/47"/52"
●Power: 30W/60W/90W/120W/150W/180W/210W/240W/270W/300W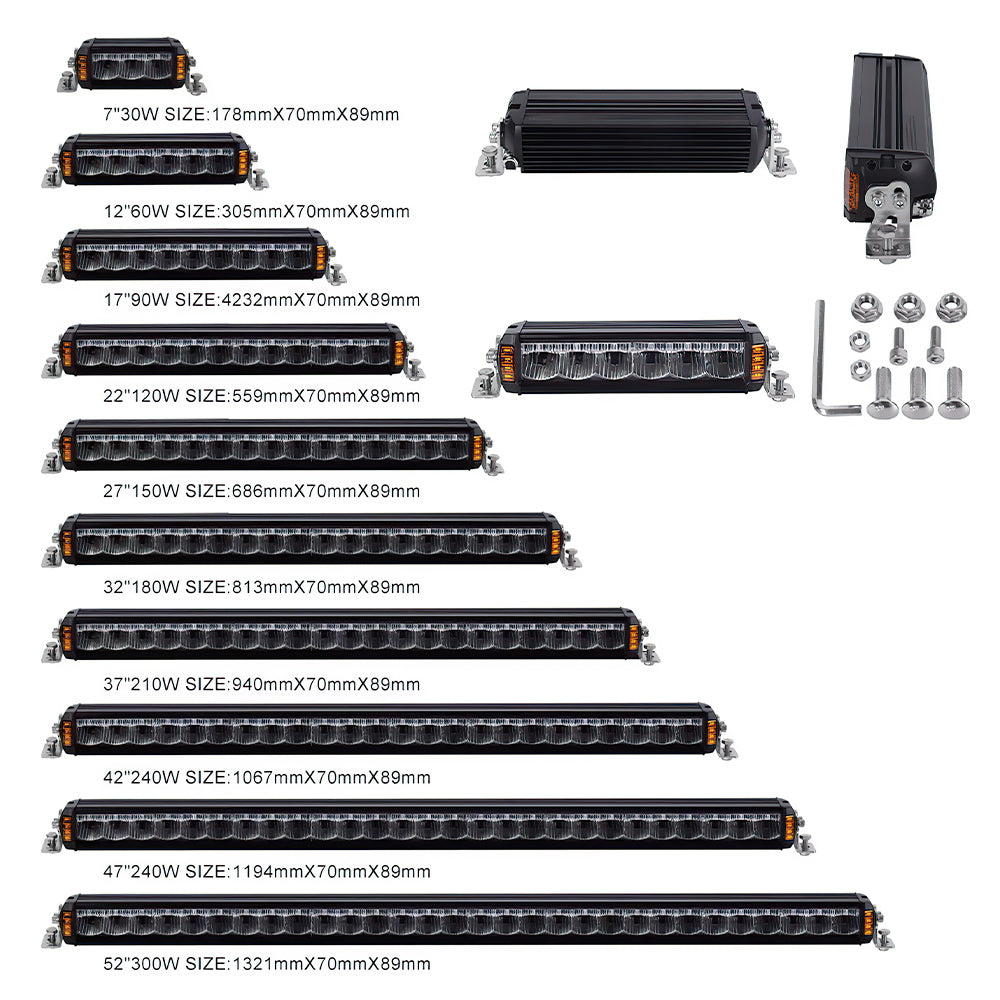 WHAT'S INCLUDE
●1 pcs LED Light Bar
●1 set Stainless Steel Bracket
Buy X, Get Y
*Cost $69.99
*Get 1 item for free
*Not to be combined with other discounts
*The quantity of items specified below must be added to the cart
Buy X, Get Y