Valentine's Day Sales
Description
LED Headlights Kit for Honda Rancher 2014-2019
For AVT/UTV models with excellent off-road performance, Honda Pioneer LED headlights are an indispensable auto parts upgrade, bright CREE LED chip has a more than 50,000 hours life span. Highly recognizable appearance design, and also cool modified parts you deserve.
The installation is convenient and simple, plug and play. Moreover, it has been certified with Dot and E-Mark, and the product performance and quality are guaranteed.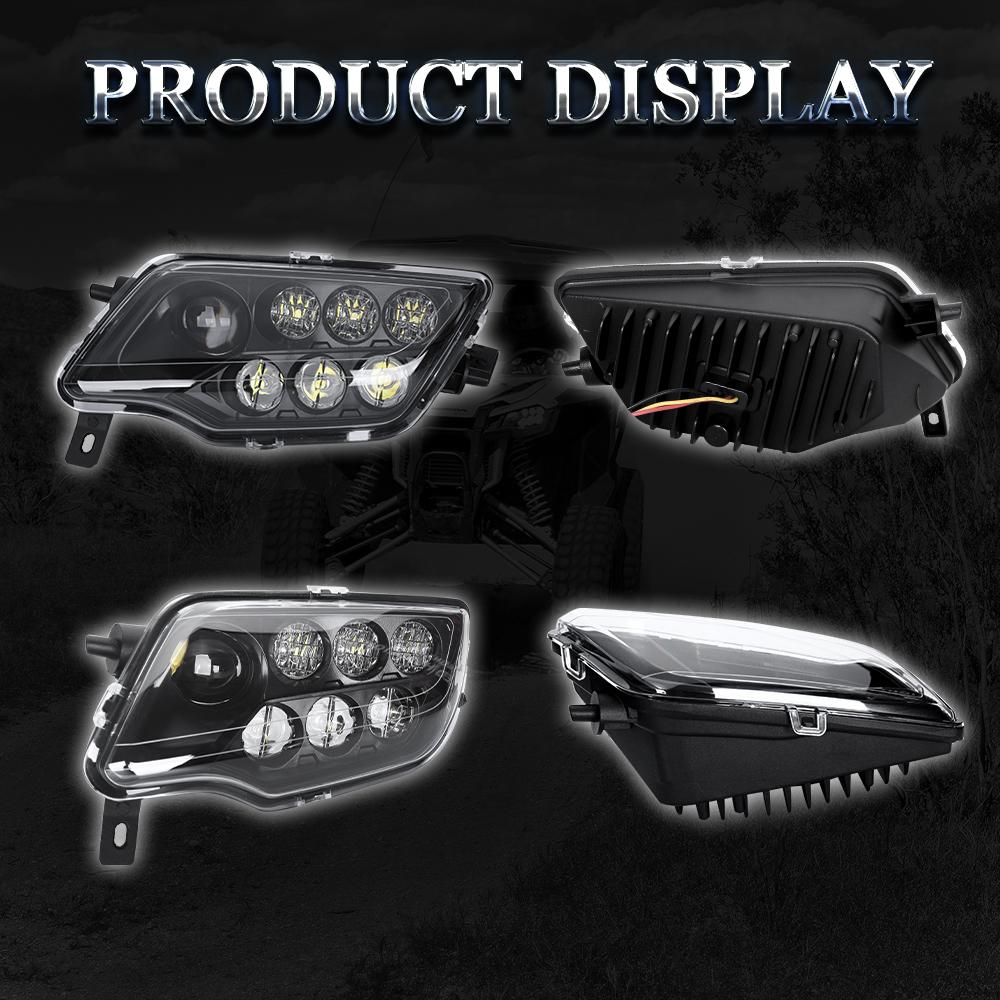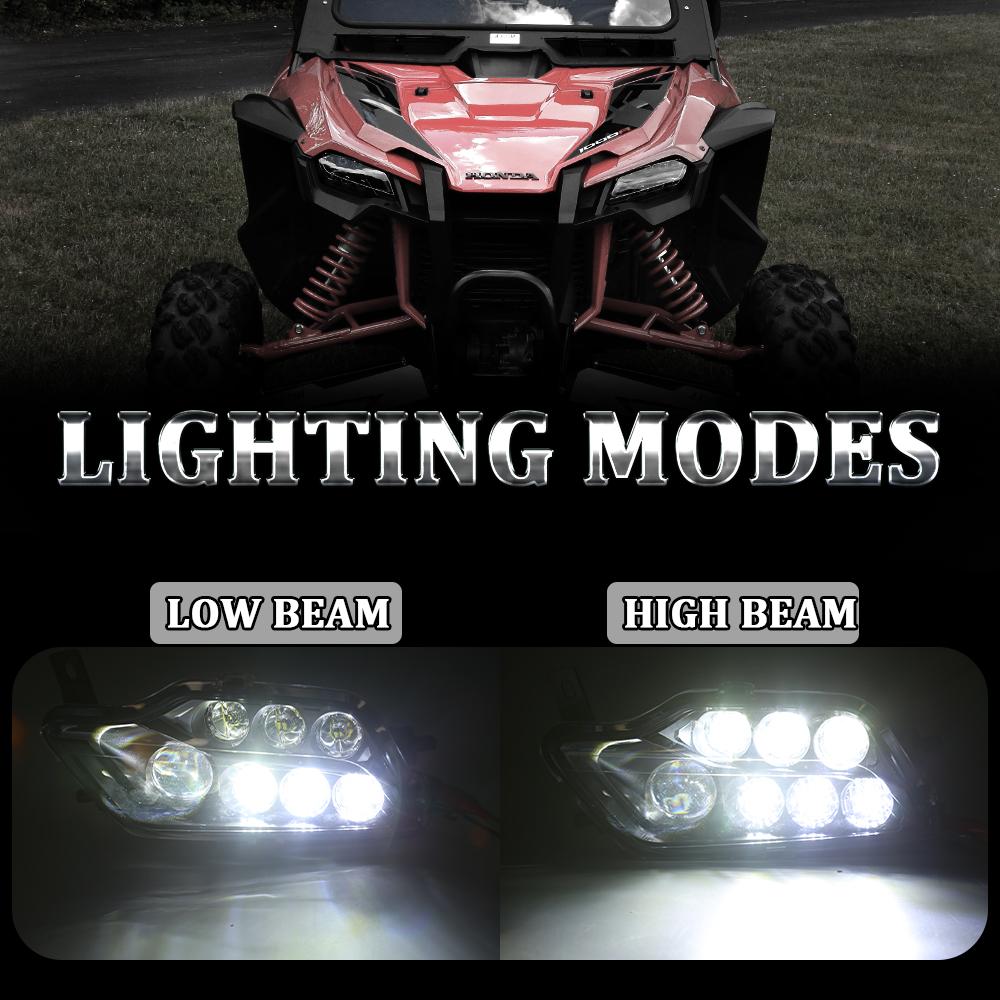 *Why Choose Epiccross™ LED Headlight for Honda Pioneer?
Heavy-duty and less weight for easy mounting.
The suitable design for heating elimination, install light resource easily.
The valid irradiation distance is much longer than normal bulb.
Consists of low beams and high beams; The illumination brightness increased four times, and also the lumen is up to 3600.
Shokproof, Rust-proof, Waterproof, and also Anti Explosion.
Imported chip high brightness LED, energy saving, and also long life.
Lamp body is faster radiating for aluminum, high temperature resistance, beauty exterior.
FITMENT
for Honda ATV/UTV,not for cars
for Honda Pioneer 1000 (some need plug modded)
for 2014 - 2019 Honda Rancher 420
for 2014 - 2019 Honda Foreman 500 / Rubicon (2018 Honda Rubicon 500 deluxe needs modification for bucket)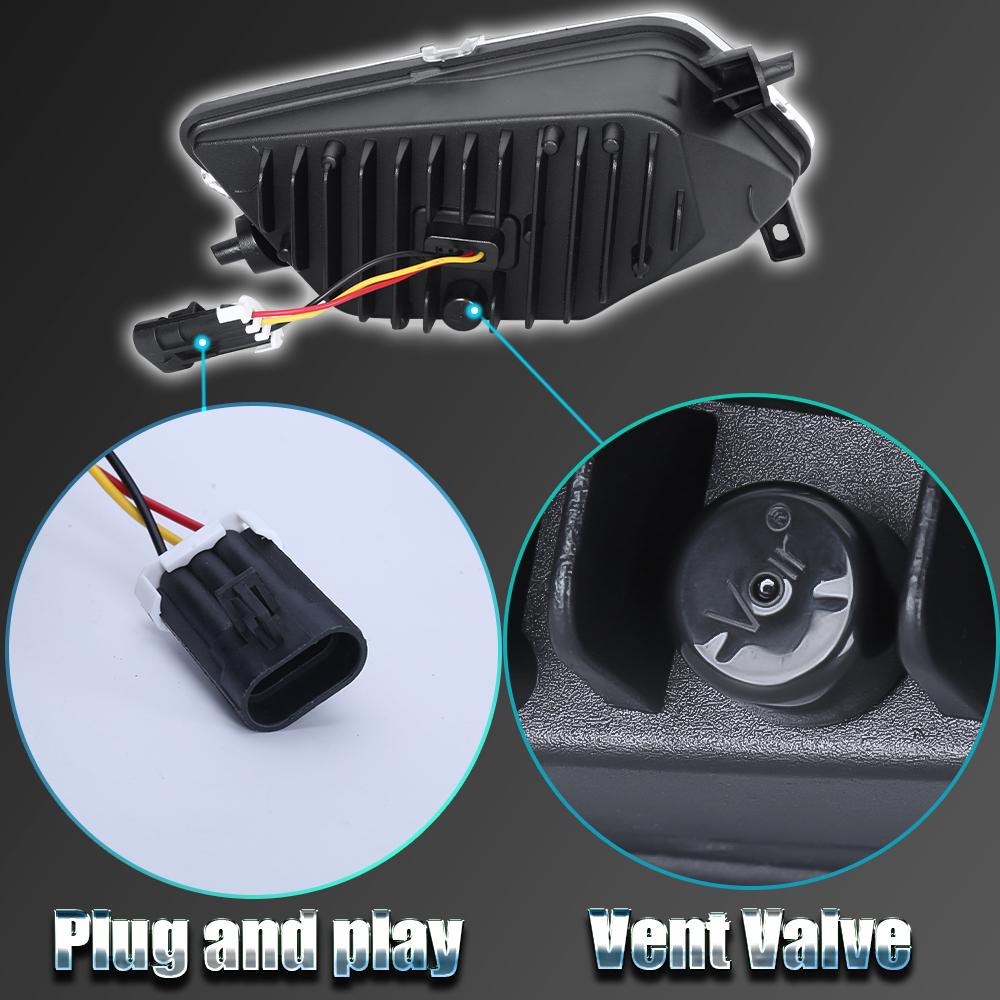 Wire Connection:
Red wire - Positive (+)
Black wire - Low beam
Yellow wire - High beam
*NOTE
The LED is polar sensitive, if the LED is not lighting up, take off the black plug,switch the two wires around.
TECH SPECS
Housing Color: Black
LED Power: 40W (High Beam), 25W (Low Beam)
Mounting Bracket: Stainless Steel
Material: Diecast Aluminum Housing
Lens Material: PC
Current draw: 1.8A @ 12V, 0.9A @ 24V
WHAT'S INCLUDE
2pcs LED Headlights (Left & Right)
No instruction included