Valentine's Day Sales
Description
Comet Design Harley Front and Rear Turn Signal
The Harley Front and Rear Turn Signal has been upgraded. Brighter and more recognizable. Epiccross's turn signals are made using exclusive scratch-resistant technology. Obtain a stronger cover. More suitable for Harley Davidson.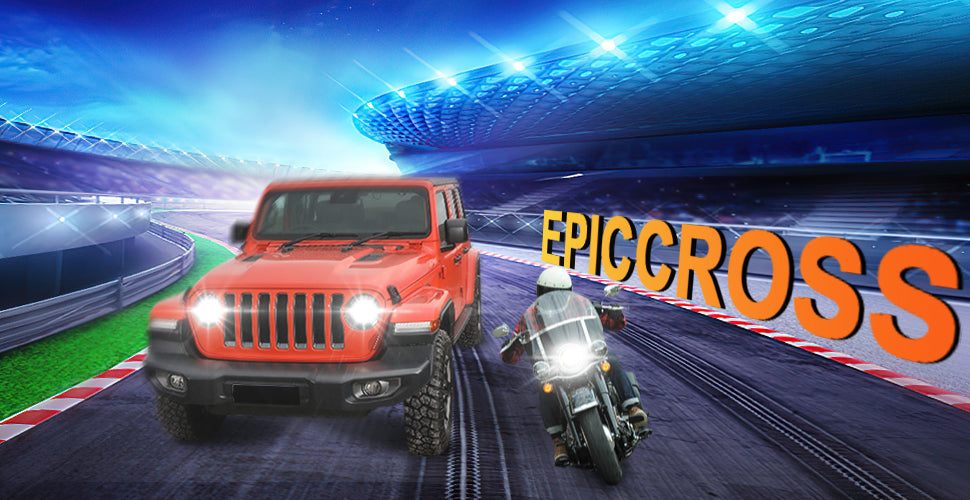 Bright Lightening Mode

*Why Choose Epiccross Front and Rear Turn Signal?
180-degree luminous angle, 180-degree irradiation, side light transmission, high driving safety factor
Wide Compatibility: fit for motorcycle with 2″ bullet style housings 1156 single contact or 1157 dual contact socket.
Unique meteor design, glide like a Halley's Comet orbit, s  hine like a fireball flight, when you ride your motorcycle, it will flicker like a shooting star with flames.
Easy to Install: Plug and play, no wiring required on most models. 2013 or older models may cause hyper flash and need load resistors (package not included).
Smoke Lenses: made of PMMA lens, the lights lens cover can protect the turn signal light inside from being damaged by dust, dirt and other factors.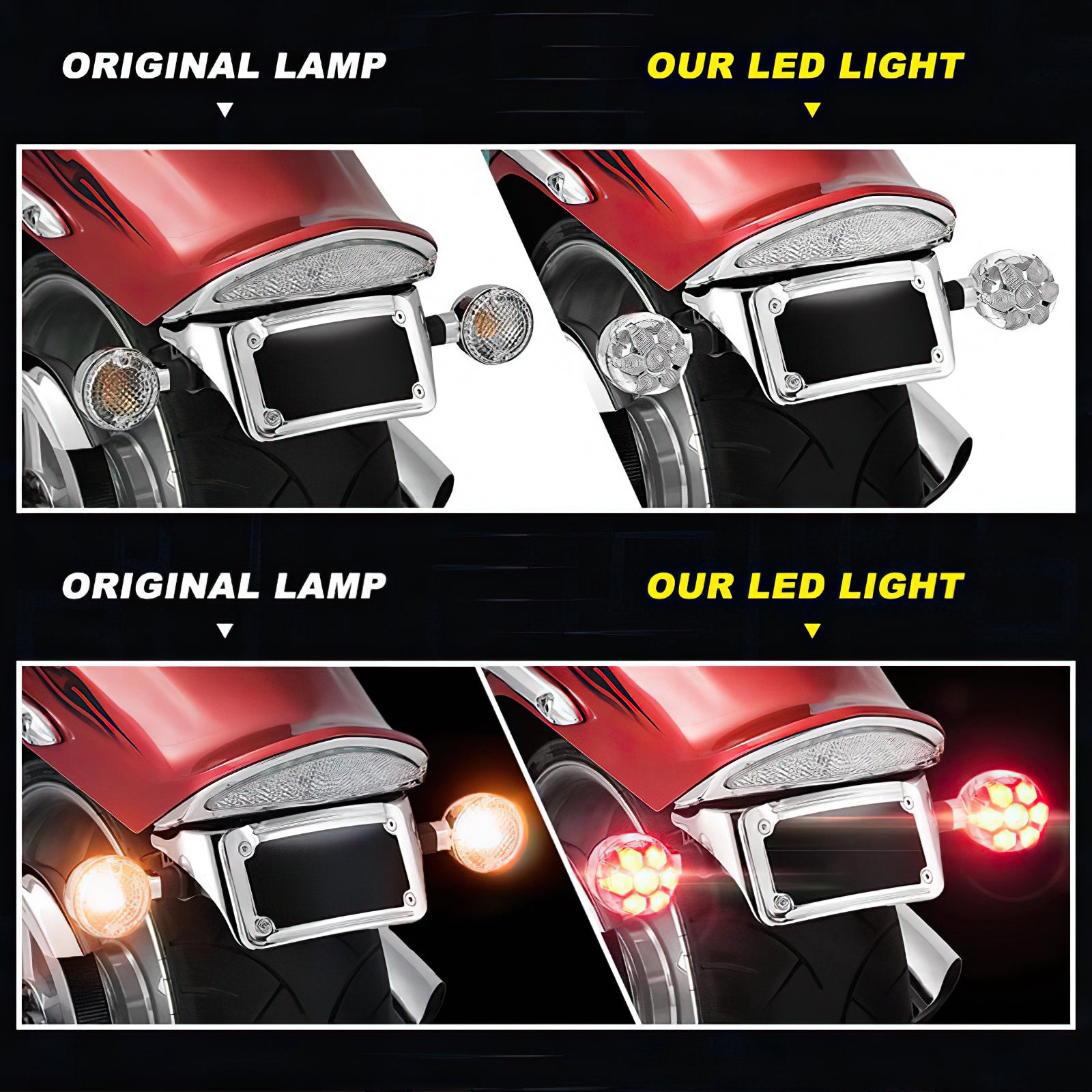 FITMENT
*Does NOT fit 3-1/4" Flat Style turn signals.
*Fits for models which with 2 inches standard bullet style turn signal lights and 1157 1156 socket.
Softail 2011-2020
Dyna 2012-2020
Sportster 2014-2020(excluding 2016-17 Roadster)
Touring 2014-2020(excluding 2016-17 CVO models)
Tri Glide 2014-2016 (excluding 2016 CVO)
*Most models between 1997-2011 (*may require a load equalizer)
*2013 or older models may cause hyper flash and need load resistors (package not included).
Here's the way to identify the socket type of your motorcycle:
with a BIG Rear Center Tail lights Typically have 1157 on Front Turns and 1156 on Rear Turns
without a BIG Rear Center Taillights Typically have 1157 on Both Front and Rear Turns
TECH SPECS
Power: 26W
Voltage: 12V
Led Chip: CREE Chips
Color Temperature: 6000K-6500K
Lifespan: Above 70000 Hours
Light Color: White Halo Ring for Running Light, Amber Center for Turn signal
Vehicle grade specialized led chips: can be used in -40℃~105℃ ambient
WHAT'S INCLUDE
2pcs Harley Front and Rear Turn Signal
*For Epiccross's Customer
If you are encountered following situation:
Do not fit for your vehicle.
Get foggy or light beam go out.
Defective lights or broken lights.
Missing some accessories or parts.
Causes fault code, trouble code, flicker or hyper flash.
JUST FIND ORDERS DETAILS AND REACH OUT TO SELLER
*Shop With Confidence
Not fit for your vehicle. Please return it back to us.
Cause fault code, flicker, moisture inside the light. Please contact us for solution.
Defective or light bulbs go out. We will send you new replacement.
Any problem with Epiccross lights, just feel free to contact us!
12 months warranty